How To Use?
Step.1 Add your goal and generate your goal plan.
Press GOAL (

) button, fill in the form, and then save it.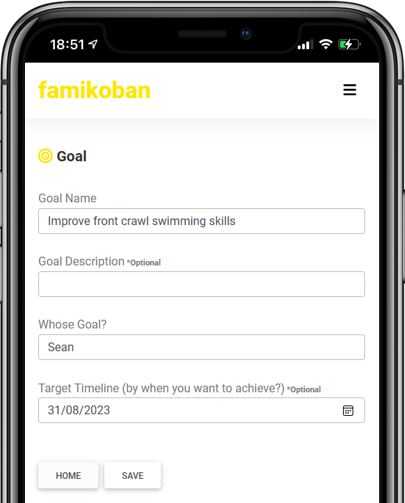 Click on the goal you just added, and press CREATE GOAL PLAN (

) button. This is 100% automated step.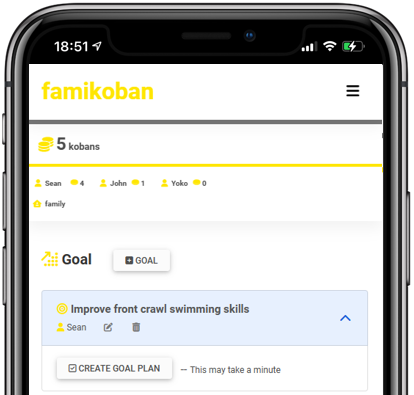 You will get specific routines in steps with a certian timeline to achieve your goal. You can add, delete, and edit the goal plan for your further personalisation.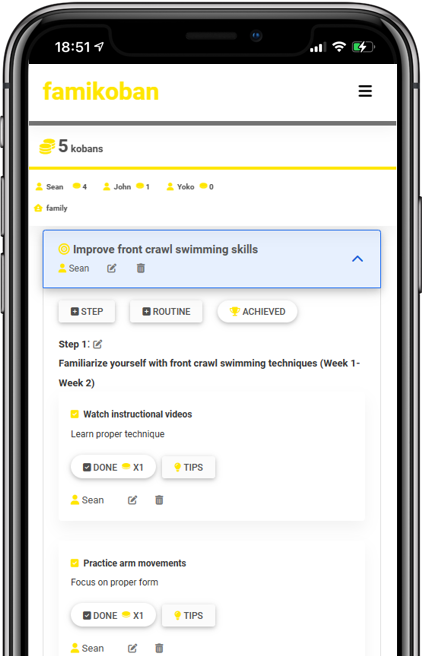 Step.2 Track your routine to earn Koban and pre-define your celebration.
When you did your routine, press DONE (

) button once a day and earn Koban.
Pre-define a treat for yourself to celebrate your routine achievement. Press CELEBRATION (

) button to create your celebration.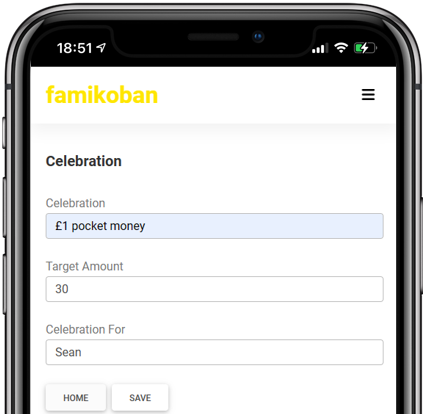 Once you earn the target amount of Kobans for the celebration, press the amount required of each celebration (

) button, and redeem your celebration with your Kobans.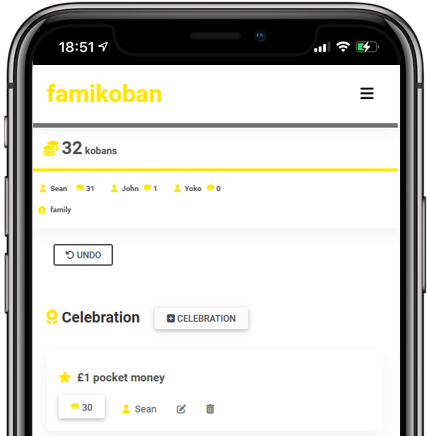 Step.3 Add your family members. You can either add your family member with email or without email.
Go to family setup menu (

) and ADD FAMILY WITH EMAIL (

) or press ADD CHILD (

) button.
Enter your family member's email (the family member needs to sign up with the email in advance) and press SEARCH (

) button.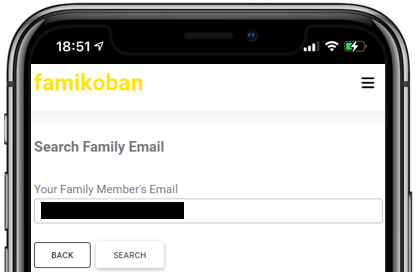 If your family member's email exists, it is displayed and press SEND FAMILY REQUEST (

) button after confirming.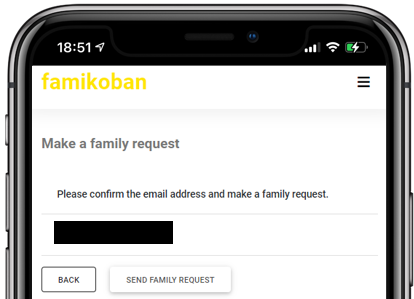 Your family member recieves a family request notification and should press ACCEPT (

) to join your family.

Only family members who sign up with email have edit/delete access rights.
No data will be visible for non-family members.
You can set a family celebration that can be redeemed togetger with your family members.
For example, you can share your family dinner as your family celebration, and all the family member can pay Kobans for the celebration.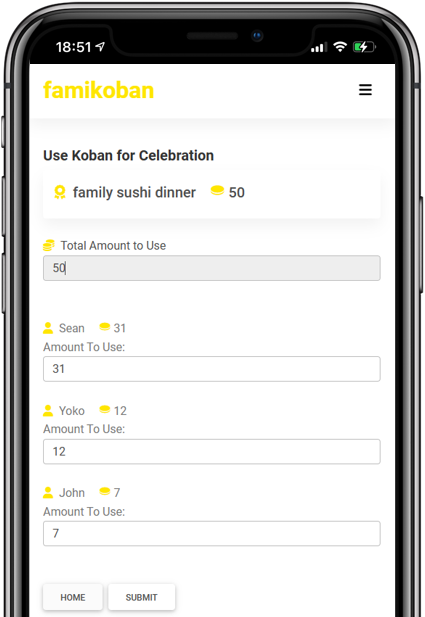 Back
Home